Cyclone Servers has been in business since 2013. They take their hosting business seriously and only want to offer their customers the best services possible and to do this, they have been recently upgrading their hardware and networking equipment so that they are ready to offer the best they can.

Use promo code SPN4FMI1X6 to enjoy a phenomenal 50% off reoccurring.
Save 20% KVM Plans! Promo Code: KVM20CY. Promo's only valid on-base server no upgrades.
Save 15% with Promo VA15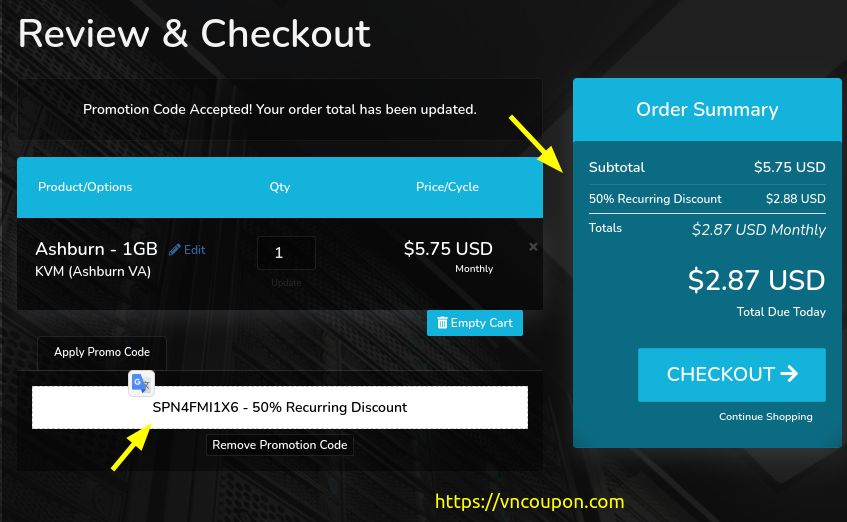 KVM VPS Features
Instant One-Click OS Installations – CentOS, Debian, Windows & More!
Have a custom ISO? Use your FreeBSD and bring your own ISO!
One-Click CP Install – Available on our VPS Panel, cPanel, VestaCP, and more!
Instant Server Activation! (Subject to Fraud Checks)
Up to 10 Gigabit Connection Speeds in Select Locations!
DDOS Protection in Select Locations!
KVM VPS Plans
2 vCPU Core ● 1GB RAM ● 30GB Disk Space ● 1TB Bandwidth ● $2.87/m
2 vCPU Core ● 2GB RAM ● 35GB Disk Space ● 2TB Bandwidth ● $3.87/m
4 vCPU Core ● 4GB RAM ● 50GB Disk Space ● 2TB Bandwidth ● $6.12/m
4 vCPU Core ● 8GB RAM ● 75GB Disk Space ● 4TB Bandwidth ● $7.87/m
=> [ View plans ]
Now accepting CC. (Stripe) and (BTC and More Crypto) If you need to use Paypal please open a support ticket
Network Information
Seattle, WA
Lenoir, NC
Ashburn, VA