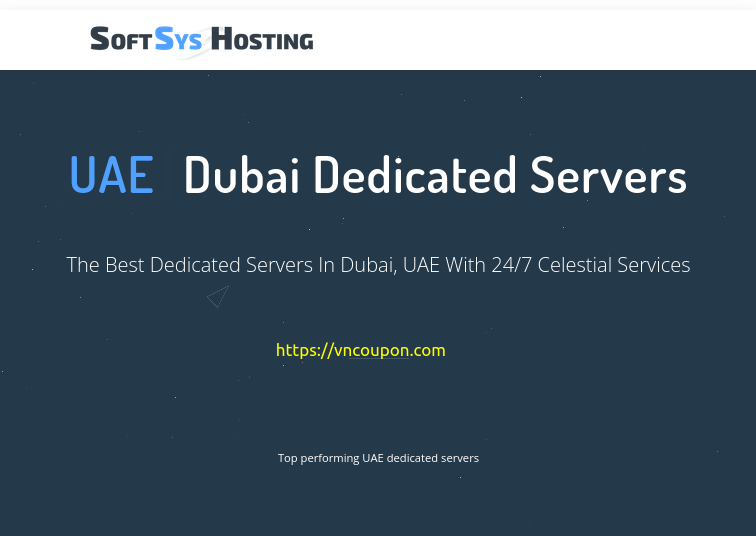 Softsys Hosting partners with business owners to provide complete managed web hosting services that enable businesses to run their operations smoothly and securely. Since our founding in 2006, They have become one of the best Windows & Linux hosting providers operating in the market.
Your server will be auto-replicated on second HyperVisor (no configuration required on customer's end) and in case of planned / unplanned outage of primary HV, failover can be triggered to replica HV so that your online business does not encounter losses.
VPS Features
Available for both Linux VPS or Windows Cloud VPS(New!)
AUTOMATIC REPLICATION of your Cloud VPS Your live data resides on 2 separate servers(New!)
SCALABLE Without Any Data Loss (New!)
Guaranteed Business Continuity (New!)
FASTEST DISASTER RECOVERY
Available in 4 Global Locations – Denver, Chicago, London & Singapore
Use Promo Code WHT25OFF_6MON to receive 25% OFF On All Linux & Windows Cloud VPS for first 6 Months.
=> [ Order Link ]
Linux Cloud Server Plans
2G REP LINUX : 2GB RAM + 1 Core + 50GB SSD – $25/m $18.75/m
4G REP LINUX: 4GB RAM + 2 Cores + 80GB SSD – $45/m $33.75/m
8G REP LINUX: 8GB RAM + 4 Cores + 150GB SSD – $80/m $60/m
16G REP LINUX: 16GB RAM + 6 Cores + 200GB SSD – $150/m $112.50/m
Windows Cloud Server Plans
2G REP WINDOWS : 2GB RAM + 1 Core + 50GB SSD – $40/m $30/m
4G REP WINDOWS: 4GB RAM + 2 Cores + 80GB SSD – $75/m $56.25/m
8G REP WINDOWS: 8GB RAM + 4 Cores + 150GB SSD – $140/m $105/m
16G REP WINDOWS: 16GB RAM + 6 Cores + 200GB SSD – $270/m $202.50/m
Host Server Configuration / Features:
– Dual Processor Octa-core (16-32 cores) (New!)
– 128 – 256 GB RAM
– Premium 1 Gbps Connectivity (New!)
– Fast Pure SSD Storage
– HW RAID 10 Disk Array
– 24×7 Ping/Service Monitoring