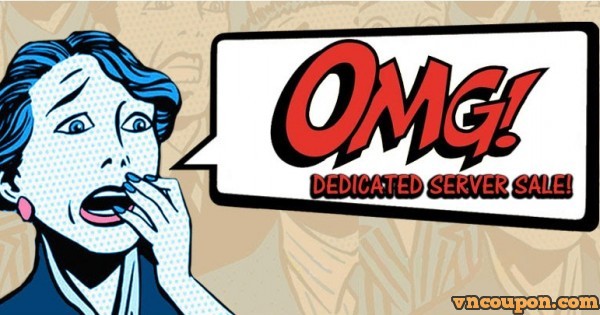 Dedicated Server Promotion
We will update Dedicated Server Promotion from many providers.
BudgetVM
They offer 2 Sale dedicated Servers
Value #1: Xeon E3-1230 2 x 3.3GHz/ 4GB DDR3/ 250GB SATA/ 5TB Banwidth / 100 Mbps port/  $29/mo ==> Order Here
Value #2: Xeon E3-1270 2 x 3.5GHz/ 8GB DDR3/ 500GB SATA/ 10TB Bandwidth / 100 Mbps port/ $39/mo ==> Order Here

Hudson Valley Host
They would like to offer an exclusive E3-1240v3 Special! Server Location in Los Angeles, CA.
Intel XEON E3-1240v3
500GB HDD
16GB RAM
10TB Bandwidth
5 IPs
Location: LA
Price: $49/mo Recurring

HostMyBytes
They have coupon code for all products to get 25 % OFF FOR LIFE.
Intel E3-1240 Dedicated Server Special

Server Location: Buffalo
Processor: Intel Xeon E3-1240 V2 3.40 GHz
HDD: 500GB 7200RPM
RAM: 16GB DDR3
Bandwidth: 10TB Monthly Traffic
IP: /29
Port Speed: 1Gbit
Regular Price: $70/Month
Sale Price: $52.5/month [use save25 coupon code]
OneProvider
They offer Dedicated servers in Montréal, Canada from $20/Month ==> Order Here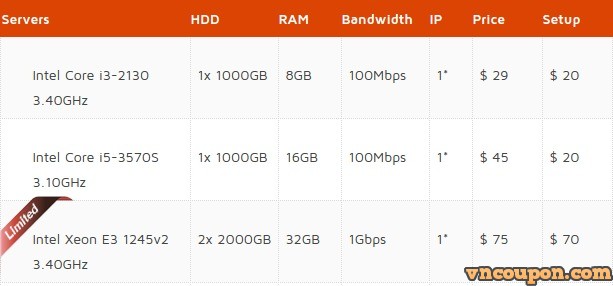 LeaseWeb
LeaseWeb Dedicated Servers come made to measure to ensure you get the best results for your business. Start ordering your server in any available data center and upgrade RAM and HDDs to fit your needs. ==> Order Here

DomainHostSSL (

New

)
They provide reliable hosting since 2003.Hosting Server Location: Dallas, Los Angeles, New York (City), Atlanta, Chicago, San Jose, UK (Milton Keynes).
+ Xeon E3-1240v3 – 32GB RAM:  $79/Month $49/Month – Coupon Code: E3Sale
+ Atom 330 UK: $29/month – Coupon Code: 10offuk
+ Core2 Due E7500 UK: $39/month – Coupon code: 10offuk2
==> Order Here