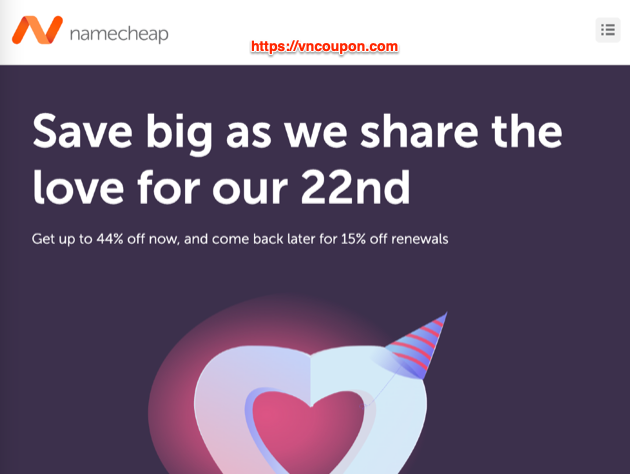 We're turning 22! Spread the birthday love and share our latest promo code!
From now through October 12, use BDAYTRANSFER22 for up to 44% off transfers of 8 top domains.⁠ BONUS: Take 44% off new .COM registrations (October 04-12)!
=> [ Promo Link ]
44% off .com domains
Get the Internet's original for just $7.88/1st yr — that's a staggering 44% off
Move your domains over to Namecheap
Bring any of these classic domains over to Namecheap and save up to 44%. Your domain renews for 1 year as part of the transfer process, plus, when it's time to renew you'll benefit from our awesome prices.
Apply promo code BDAYTRANSFER22 when you check out. Mix and match up to 100 domains.