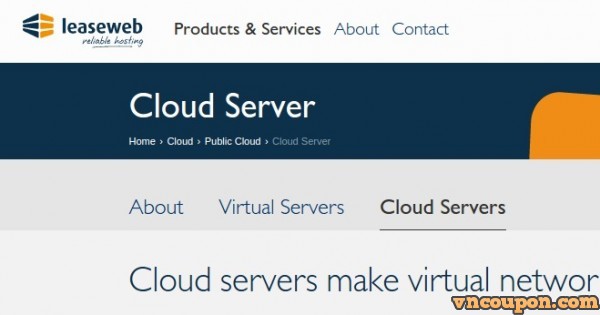 LeaseWeb, one of the world's largest hosting brands, today launches LeaseWeb Cloud in Asia. The new cloud platform, operated by LeaseWeb Asia Pacific and based in their Singapore data center, brings the full range of LeaseWeb's public and private cloud products to the region.
Virtual servers offer a virtualized, cost-effective alternative to bare metal servers. They function like a bare metal server, but run on a flexible virtualization layer. Virtual servers suit small to medium workloads. They include a free firewall and can be managed via our customer portal.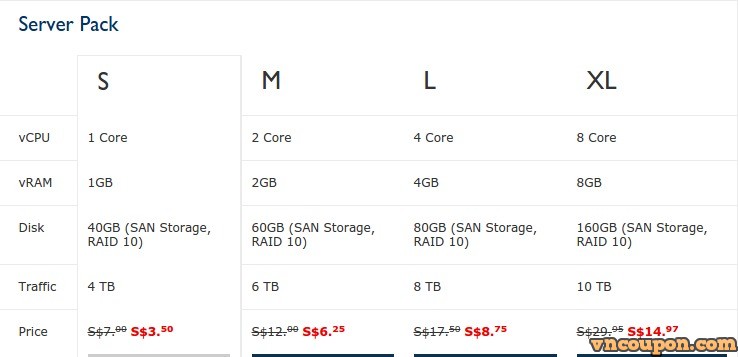 Small Plan start from SG $3.5 ~ US $2.5, please select Singapore datacenter for see discount.
The promotion has ended. They increased the price to S$5.99 ~ US $4.28
Order Link: https://www.leaseweb.com/cloud/public/virtual-server/configure/21463
Network information
+ Datacenter: Singapore
+ Test IP: 103.254.153.18
+ Test file: http://mirror.sg.leaseweb.net/speedtest/100mb.bin
Quick benchmark from LET forum (XL Plan)
CPU model : QEMU Virtual CPU version 1.2.1
Number of cores : 8
CPU frequency : 2299.998 MHz
Total amount of ram : 7870 MB
Total amount of swap : 4095 MB
System uptime : 4 min,
Download speed from CacheFly: 11.6MB/s
Download speed from Coloat, Atlanta GA: 6.44MB/s
Download speed from Softlayer, Dallas, TX: 1.46MB/s
Download speed from Linode, Tokyo, JP: 12.2MB/s
Download speed from i3d.net, Rotterdam, NL: 5.17MB/s
Download speed from Leaseweb, Haarlem, NL: 7.93MB/s
Download speed from Softlayer, Singapore: 79.3MB/s
Download speed from Softlayer, Seattle, WA: 9.28MB/s
Download speed from Softlayer, San Jose, CA: 9.36MB/s
Download speed from Softlayer, Washington, DC: 1.46MB/s
I/O speed : 78.9 MB/s