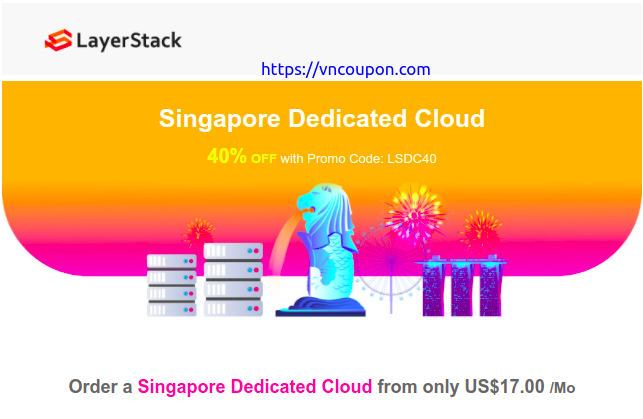 When your business in Singapore outgrows the shared hosting resources especially your website sustains massive traffic over time – it's time to upgrade your hosting environment to a Singapore Dedicated Cloud.
Singapore Dedicated Cloud is highly recommended for companies that conduct international and cross-strait businesses with Singapore. Each Dedicated Cloud comes with dedicated hardware, dedicated bandwidth and unmetered traffic that can handle any high traffic websites and applications.
Get discount using Promo Code: LSDC40 for 40% OFF.
60-Second Delivery
Unlimited Traffic on All Servers
No Hidden Fees
No Set Up Costs
=> [ Order Here ]
Company Overview
LayerStack is made up of cloud developers and engineers. Backed by 18 years of solid experience, we continue to invest and innovate in the design of reliable and high performance cloud infrastructure. We are committed to maintain a simple, scalable and stable cloud environment with the aim of providing multiple solutions for the cloud deployment.