IPXcore – OpenVZ & KVM VPS from $1/month in Arizona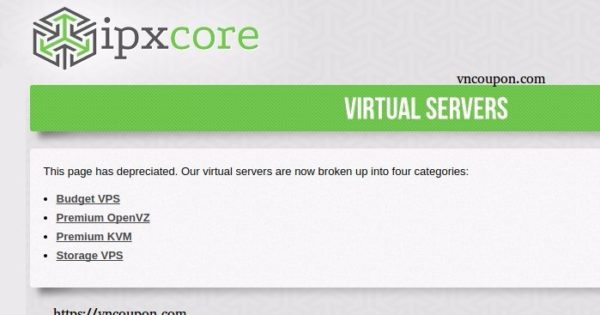 IPXcore was founded on the principle that you should always get what you pay for. They thoroughly encourage all of their clients to use 100% of their purchased resources, while being dedicated to maintaining a high Quality of Service. IPXcore does not rent or lease any of their hardware, keeping costs low, which results in increased savings for their clients.
OpenVZ Virtual Servers

96mb VPS

128mb VPS

IronVZ

BronzeVZ

CopperVZ

SilverVZ

GoldVZ

KVM Virtual Servers
IronKVM

BronzeKVM

CopperKVM

SilverKVM

GoldKVM

*All of virtual servers have gigabit network speed.*
PayPal and Credit/Debit Cards accepted.