HostNamaste Cyber Monday 2020 Deals – KVM Storage VPS US from $30/year and OpenVZ 7 VPS from $20/year!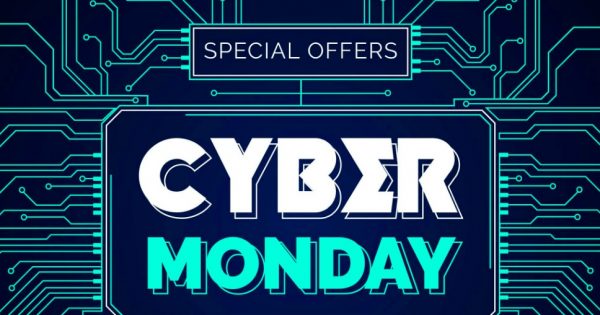 Happy Cyber Monday 2020 from HostNamaste. They are excited to be able to feature these exclusive offers for vncoupon.com. The offers are valid from 30th November, 2020 to 4th December, 2020 (IST).
They are a registered business in the state of Rajkot, Gujarat, India and currently accept PayPal, Credit/Debit, Alipay, WebMoney, Payoneer, Wallets and other Payment Methods. If you are interested check out their TOS/Legal Docs and their AUP.
KVM Storage VPS Deals in US (HOT DEALS)
KVM-STORAGE-128
1024MB RAM,
128GB Storage,
1024GB Bandwidth,
1 x CPU Core,
1 x IPv4 Address,
rDNS/PTR Supported,
Multiple Operating Systems,
Buffalo, New York, USA Location,
KVM + SolusVM Access,
$30/year
ORDER NOW (Coupon:

KVMSTORAGE128-30

)
KVM-STORAGE-256
2048MB RAM,
256GB Storage,
2048GB Bandwidth,
2 x CPU Cores,
1 x IPv4 Address,
rDNS/PTR Supported,
Multiple Operating Systems,
Buffalo, New York, USA Location,
KVM + SolusVM Access,
$50/year
ORDER NOW (Coupon: KVMSTORAGE256-50)
Canada, OpenVZ 7 VPS Deals
Quebec, Canada, 1GB OpenVZ VPS
1024MB RAM
1024MB vSWAP
30GB Storage
2048GB Bandwidth
1 x IPv4 Address
1 x IPv6 Address
1 x CPU Cores
Complete Root/SSH/Administrator Access
OpenVZ 7 + SolusVM Access
Multiple Operating Systems
Beauharnois, Quebec, Canada Location
$20/year (Coupon: 20PERYEAROPENVZ1024CANADA)
Quebec, Canada, 2GB OpenVZ VPS
2048MB RAM
2048MB vSWAP
50GB Storage
3072GB Bandwidth
1 x IPv4 Address
1 x IPv6 Address
2 x CPU Cores
Complete Root/SSH/Administrator Access
OpenVZ 7 + SolusVM Access
Multiple Operating Systems
Beauharnois, Quebec, Canada Location
$35/year (Coupon: 35PERYEAROPENVZ2048CANADA)
Network Information
Quebec, Canada
Test IPv4: 198.50.214.138