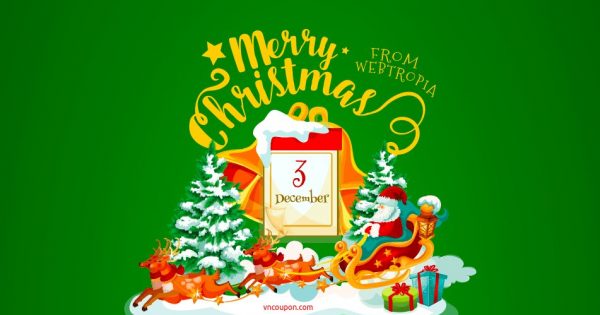 Server S Linux 6.0 as container virtualization for 1 Euro per month for life
With the webtropia.com Advent calendar you can enjoy a new offer everyday. They offer you everyday in December until 24.12. great new discounts on different server products. Have a peak and look forward to renting servers even cheaper! Simply enter the coupon code in the ordering process and save money!
Today, the vServer S Linux 6.0 as container virtualization for 1 Euro per month for life.
About Webtropia
Webtropia.com is your hosting provider for dedicated servers, root servers and vServers, and is the direct hosting brand of myLoc managed IT AG of Düsseldorf. Webtropia has been offering high-quality dedicated server systems and hosting solutions to private and commercial customers at an outstanding price/performance ratio since 2001.Despite the attractive pricing, our product range is constantly being expanded and the wishes of our customers fulfilled through innovative improvements. Following a two-year development phase, we were able to bring the vServer Cloud on the market in the summer of 2011, thanks to the development work of our own in-house Programming and Engineering and it has met with outstanding resonance from both the industry press as well as webtropia customers.
Webtropia Christmas offers
VPS Server S 6.0
1 vCore
2 GB RAM
75 GB SSD-boosted storage (RAID10)
1 IPv4
Traffic-Flat (300 Mbit/s)
Price: 1 EUR / Month (recurring) (With coupon:

webtropia-Advent18-3 – The coupon is expired because out of stock

)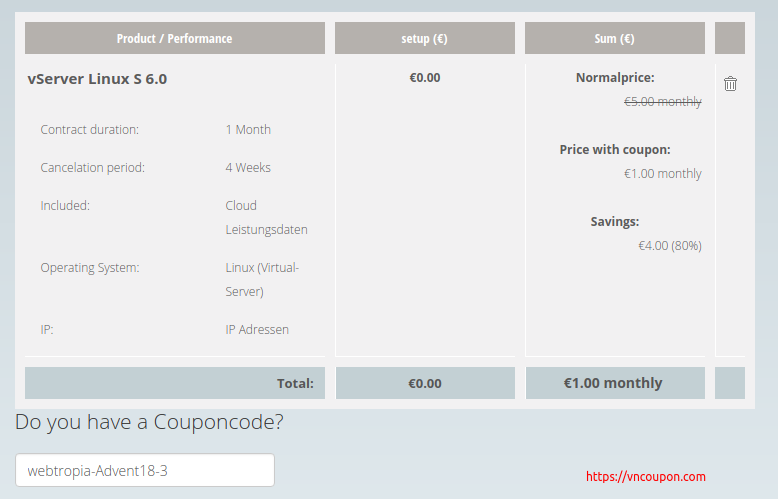 Offer valid while supplies last.
In compliance with the directive 2006/112/EC in the modified version, starting 1.1.2015 prices can vary depending on the country of residence of the customer (the prices in the offers are prices for the Federal Republic of Germany and include VAT). If your place of residence is not in Germany, the prices are net.