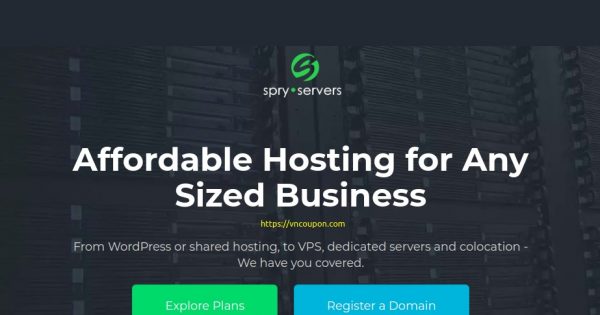 It's that time of year again! Time for the spooky sale. All deals are recurring and are good through the end of the month.
About Spry Servers
Spry Servers is a Phoenix, AZ, USA based service provider. With more than 5 years in business, and now twUS data center locations (Dallas & Phoenix); we are a fast growing provider of pure SSD shared and reseller hosting, Nextcloud hosting, top-of-the-line dedicated servers, VPS and more. Our services are backed by a 99.9% uptime SLA. We offer a 30 day money back guarantee for most products.
Spry Servers Coupon Codes
30% Off all VPS and shared/reseller hosting.
VPS: https://www.spryservers.net/clients/cart.php?gid=20
Shared Hosting: https://www.spryservers.net/clients/cart.php?gid=3
Reseller Hosting: https://www.spryservers.net/clients/cart.php?gid=9
WordPress Hosting: https://www.spryservers.net/clients/cart.php?gid=14
Coupon: LESFTW30
Valid Thru: March 13, 2020
Spry Servers Fall/Halloween Promos 2019
Dedicated Server Promo 1
Discount: 20% off recurring
Coupon Code: SPOOKEDDEDI
Valid Through: 10/31/19 (while supplies last)
Intel Xeon E3-1220v2
Intel Xeon E3-1230v2
Intel Xeon E3-1270v2
Dedicated Server Promo 2
Discount: 40% off recurring
Coupon Code: SPOOKEDV6
Valid Through: 10/31/19 (while supplies last)
Intel Xeon E3-1230v6
SSD VPS Plans
Flex SSD VPS
SSD KVM Nano
SSD KVM Micro