[Holiday Deals] OBHost – 50% off VPS, 40% Off Shared Hosting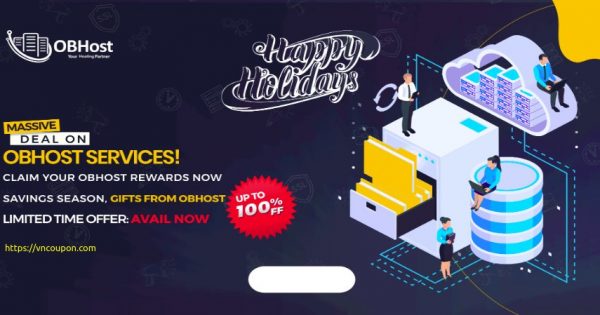 OBHost brings joy to the town! Save more than you ever did with new deals on our products range-including domains, SSL certificates, Email Servers, VPS, Gaming Servers, and Hosting Packages.
The promotion has been live till 30 Jan 2021. Coupon included!
40% off Shared Hosting Offers
Coupon: HappyHolidaySR
Starter Shared Hosting
Combo Shared Hosting
Ultra Shared Hosting
50% off Reseller Hosting Offers
Coupon: HappyHolidayRH
Copper Reseller Hosting
Gold Reseller Hosting
Silver Reseller Hosting
50% off OpenVZ VPS Hosting Offers
Coupon: HappyHolidayOpVZ
Business OpenVZ VPS
Professional OpenVZ VPS
Enterprise OpenVZ VPS
40% off KVM VPS Hosting Offers
Coupon: HappyHolidayKVM
Enhance KVM VPS
Grow KVM VPS
Expand KVM VPS
SSL Certificate Offers
100% off Free 3 Months
Sectigo PositiveSSL
35% off
Sectigo PositiveSSL