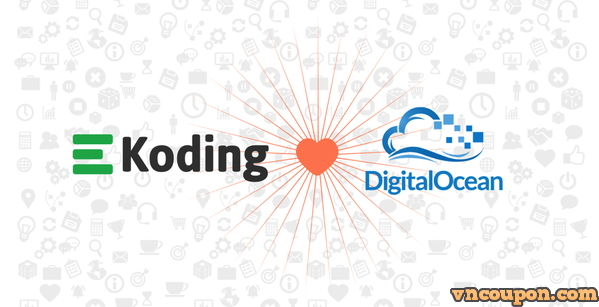 The generous folks over at DigitalOcean are giving $20 in free credit for Koding users who open a new DigitalOcean account.  Please note, this offer is only valid for new DigitalOcean users.
How do I get this offer?
Step 1: Register a Koding account (Sign up now)
If you are a Koding user in good standing (means you've regularly used Koding), you will receive a special offer code via email.
Step 2: Register a DigitalOcean account
Once you've received the offer code from us via email, the first thing you need to do is head over to DigitalOcean and open a new account. After you confirm and activate your account, fire up a DigitalOcean droplet and enter your offer code in Bill Panel.
From: Koding Blog