YISP – Unmetered servers from 275 EUR in Iron Mountain AMS-1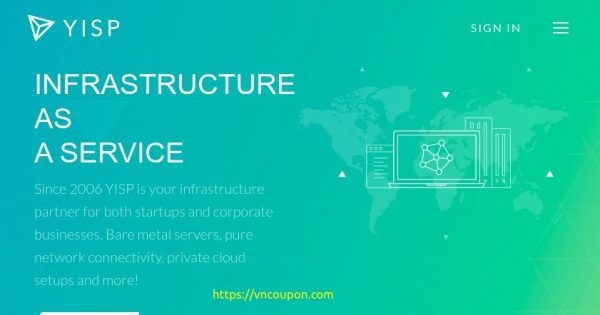 On behalf of YISP.nl, They offer you the following servers hosted in our own YISP-AS network in Iron Mountain AMS-1.
About YISP
With close to 15 years of experience in the hosting industry YISP is a reliable partner to grow your business. All hardware is fully owned and managed by us, making sure our clients get the best experience. With one of the largest networks in The Netherlands we enable you to scale and remain competitive.
Speical Dedicated Server Offers
Intel® Xeon® E server
Dual Intel® Xeon® Scalable server
AMD® EPYC® server
Payment Information
Prices are excluding 21% VAT (only applicable for EU customers without a VAT id). Pay using Bank, Credit Card, Paypal, Alipay, Bitcoin or USDT
Network Information
Our own YISP-AS network with > 2 Tbit/s capacity (Telia, Centurylink, TATA, Sparkle, China Telecom, China Mobile, Cogent, AMS-IX, NL-IX)
Iron Mountain AMS-1 (former Evoswitch)