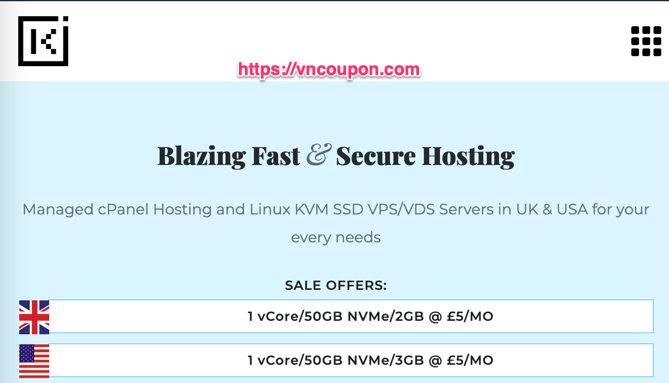 Kuroit is a passionately curated international team united by the same intention — to create remarkably beautiful things that make an impact, shape culture and connect people.
They are a Web Development Agency UK specialises in Website Development, Website Designing, SEO , Mobile App Development and Website Hosting. The whole team of Kuroit is curious about the work and never backs away from challenges.
They are offering KVM based SSD VPS Sale in USA locations with very simple pricing: £1 ($1.22) Per 1GB RAM!
Base VPS Spec
KVM VPS (VirtFusion)
1 vCore E5s @ 2.3-2.7GHz
2GB RAM DDR4
15GB NVMe
1Gbps Connection (Shared)
1TB Bandwidth
Price: £2 GBP/mo – $2.40 USD/mo (2 months off on 1 or more year billing)
You add can upto 32GB RAM extra on any VPS order.
Extra vCores & Space will be added to your order based on the RAM order.
Extra vCores: 1 vCore per 3GB RAM
Extra Space: 10GB space per 1GB RAM
Network Information
Phoenix, USA – 2.58.200.2
Dallas, USA – 45.67.87.2
Tampa, USA – 45.134.110.2