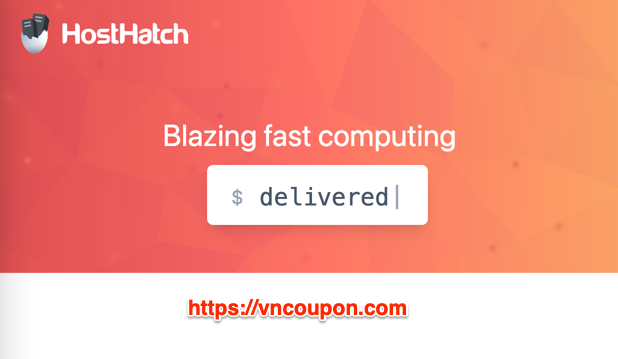 HostHatch – They are celebrating being in business for 12 years this month. What started with a single rented dedicated server in 2011 has grown into a cloud platform that spans over 16 global locations
The biggest ones have been (re)building our networks in LA, New York, Chicago, London, Hong Kong, and Singapore – where they have doubled their capacities for hardware, and added access to new carriers.
They are offering a 25% discount across all of their services on hosthatch.com on annual billing terms. Note that these plans come with their normal support queue – with an average response time of under 1 hour in most cases, and they consider these plans to be production ready. Use the coupon code "12th-anniversary" when creating a VM from cloud.hosthatch.com 
With that being said, the following plans are available, until 20th April. Some plans may go out of stock earlier.
=> Promo Link: https://cloud.hosthatch.com/sale/2023anniversary
Hong Kong & Singapore storage VMs
Offer 1
1 CPU core
1 TB storage
0.5 GB RAM
1 TB bandwidth
$35 per year, $75 per two years, $90 per three years (doubled RAM and bandwidth for two/three year payments)
Offer 2
1 CPU core
2 TB storage
1 GB RAM
2 TB bandwidth
$65 per year, $130 per two years, $180 per three years (doubled RAM and bandwidth for two/three year payments)
Offer 3
1 CPU core
3 TB storage
1.5 GB RAM
3 TB bandwidth
$90 per year, $180 per two years, $250 per three years (doubled RAM and bandwidth for two/three year payments)
Singapore – 1 week ETA for provisioning
Hong Kong – 2 weeks ETA for provisioning
Los Angeles, Chicago, Amsterdam, London & New York storage VMs
Offer 1
1 CPU core
1 TB storage
0.5 GB RAM
5 TB bandwidth
$30 per year
$65 per 3 years (doubled RAM and bandwidth for three year payments)
Offer 2
1 CPU core
2 TB storage
1 GB RAM
10 TB bandwidth
$50 per year
$110 per 3 years (doubled RAM and bandwidth for three year payments)
Offer 3
2 CPU cores
10 TB storage
1.5 GB RAM
20 TB bandwidth
$175 per year
$300 per 2 years (doubled RAM and bandwidth for two year payments)
Los Angeles, Chicago, Amsterdam, London – 1 week ETA for provisioning
New York – 2 weeks ETA for provisioning
NVMe VMs (E5v2 CPUs) – Amsterdam, Stockholm, Los Angeles, Milan, Madrid, Warsaw, New York, Zurich
Offer 1
2 CPU cores (50% dedicated, burstable up to 200%)
12 GB RAM
30 GB NVMe storage
5 TB bandwidth
$40 per year, $75 per 2 years
(doubled storage and bandwidth for two year payments)
Offer 2
3 CPU cores (1 dedicated, 2 shared)
24 GB RAM
60 GB NVMe storage
10 TB bandwidth
$80 per year, $150 per two years
(doubled storage and bandwidth for two year payments)
All locations – 1 week ETA for provisioning
New York – 2 weeks ETA for provisioning
NVMe VMs (AMD EPYC) – Chicago, Los Angeles, New York, London, Sydney, Singapore, Stockholm
Offer 1
2 CPU cores (50% dedicated, burstable up to 200%)
4 GB RAM
30 GB NVMe storage
5 TB bandwidth (1 TB APAC)
$35 per year, $120 per 3 years
(doubled RAM and bandwidth for three year payments)
Offer 2
3 CPU cores (100% dedicated, burstable up to 300%)
8 GB RAM
60 GB NVMe storage
10 TB bandwidth (2 TB APAC)
$70 per year, $230 per 3 years
(doubled RAM and bandwidth for three year payments)
Offer 3
4 CPU cores (200% dedicated, burstable up to 400%)
16 GB RAM
100 GB NVMe storage
20 TB bandwidth (4 TB APAC)
$125 per year, $400 per 3 years
(doubled RAM and bandwidth for three year payments)
All locations – 1 week ETA for provisioning
New York and Singapore – 2 weeks ETA for provisioning