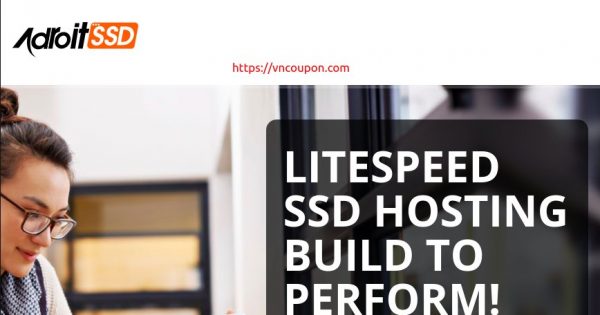 If you are a website owner who is tired of paying a lot of bucks for hosting services which are under-delivered, AdroitSSD is the way to go. The company was formed to offer affordable and yet quality hosting services.
About AdroitSSD
AdroitSSD (aka Domain Luster) in Business since 2012 with the aim of offering reliable web hosting solutions to its clients. In 2015, the company was incorporated in the US and rebranded as AdroitSSD. We have an estimated growth of between 200% and 300% yearly mainly due to its excellent hosting services for both businesses and individual customers. In addition to web hosting services, the company also offers a fantastic helpdesk to make sure that the customers get the best experience.

Additionally, we ensure that our customers get everything they need to meet their web hosting requirements regardless of what these requirements are. When dealing with the customer's questions and concerns, our helpdesk ensures that all the responses are professional and available 24/7, 365 days a year. AdroitSSD hosting services are backed by 99.95% Uptime Guarantee SLA, as well as our "No questions asked!" 90-day Money Back Guarantee.
AdroitSSD Special Deals
50% One Time Discount on any Plans for the first invoice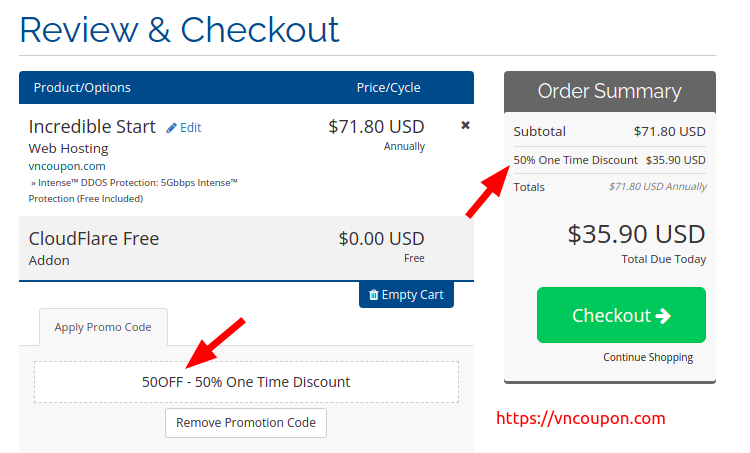 Shared Hosting Features
Enterprise Grade Hardware
Intel DC Series NVME(PCIe 3.1) Drive
Intel XEON Server
LiteSpeed Web Server
LScache WordPress Plugin
Intense™ DDOS Protection
CloudLinux OS
Latest cPanel
Incredible Boost™ – upto 40X Faster Website
30 Min Ticket Response
Free Daily Backup
PHP 7.4 Supported
90 Day Money back Guarantee
99.95% SLA Uptime Guarante
Free Cpanel to Cpanel Migration Assistance
Free Let's Encrypt SSL
24x7x365 Guaranteed support
Free Cloudflare CDN
Free Virus Protection
Zend Optimizer Support
Ioncube Loader Support
cURL Library Support
GD2 Support
Zend Framework Support
Softaculous Auto Installer
Free SpamExpert SMTP
Shared Hosting Plans
Incredible™ Promo
NVME SSD Storage: 15GB
Tier 1 Bandwidth: 150GB
1 vCPU Core
1GB Memory
LiteSpeed Web Server
LScache WordPress Plugin
3Gbps Intense™ DDOS Protection
5 Domain Allowed
99.95% SLA Uptime Guarantee
Free .xyz Domain Registration
30MB/Second Disk I/O
Free Let's Encrypt SSL
Free DailyBackup
Realtime Malware Scanner
WordPress Optimized
Optimized MySQL
Price $39.90 $19.90/year
Incredible™ Start
NVME SSD Storage: 30GB
Tier 1 Bandwidth: 300GB
2 vCPU Core
2GB Memory
LiteSpeed Web Server
LScache WordPress Plugin
5Gbps Intense™ DDOS Protection
10 Domain Allowed
99.95% SLA Uptime Guarantee
Free .xyz Domain Registration
40MB/Second Disk I/O
Free Let's Encrypt SSL
Free DailyBackup
Realtime Malware Scanner
WordPress Optimized
Optimized MySQL
Price $71.80 $35.90/year
Incredible™ Plus
NVME SSD Storage: 60GB
Tier 1 Bandwidth: Unmetered
4 vCPU Core
4GB Memory
LiteSpeed Web Server
LScache WordPress Plugin
10Gbps Intense™ DDOS Protection
Unlimited Domain Allowed
99.95% SLA Uptime Guarantee
Free .xyz Domain Registration
50MB/Second Disk I/O
Free Let's Encrypt SSL
Free DailyBackup
Realtime Malware Scanner
WordPress Optimized
Optimized MySQL
Price $259.80 $129.90/year
Payment Methods
Paypal
Amex
Visa
Master
Discover
JCB