Interserver would like to present an exclusive dedicated server offer.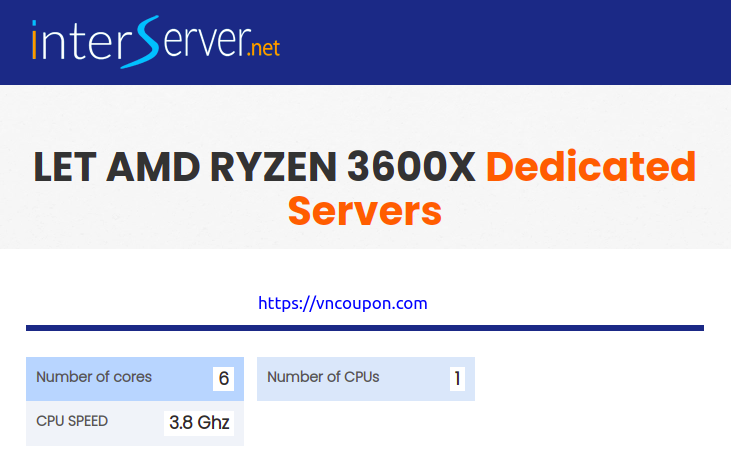 The AMD Ryzen family is an x86-64 microprocessor family from AMD, based on the Zen microarchitecture. The RYZEN 3600X CPU has 6 cores and runs at 3.8Ghz per core.
Dedicated Server Features
1GB Port
Path.net DOS Protection
IPMI
IPV6
Managed Support
AMD Ryzen Dedicated Server Special
AMD RYZEN 3600X (6 Cores)
64GB Memory
2 x 1TB NVME
150TB Transfer
1 IP Address
$75 per month
Network Information
Speed test files: http://speedtest.is.cc
Location: Secaucus, New Jersey
About InterServer
InterServer is a leading managed web hosting, Cloud VPS hosting, dedicated server and colocation provider. InterServer was established in April 1999 as a web presence provider. Over the years our company has expanded it's product line to include dedicated servers, colocation and managed services.